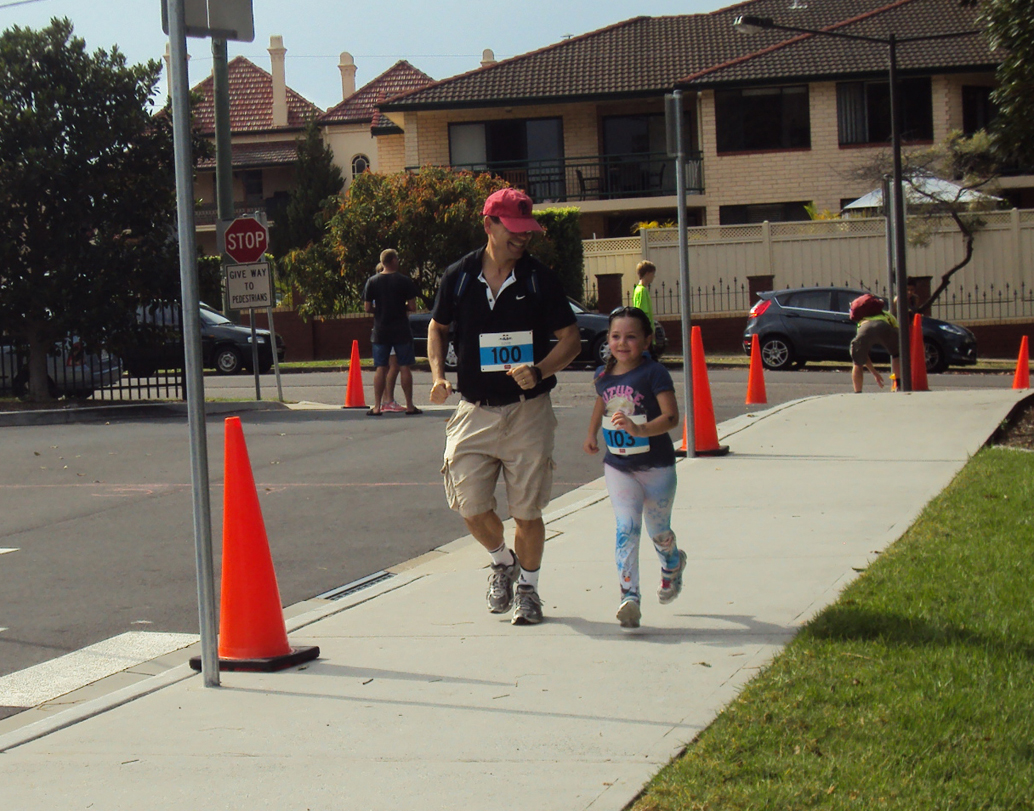 St Charles 2015
My second appearance at the St Charles Family Fun Run in Ryde, Sydney was threatened by forecast torrential rain and gale force winds – neither of which eventuated, producing a perfect day for fun running. Apparently the wind caused havoc at nearby Sydney Olympic Park, resulting in an illegal tailwind for a record-breaking sprinter – but that's a tale for someone else's blog.
As is usual for these smaller community events, there was a rush of last minute entries to counter the above-average number of no-shows – lots of people consider their entry fee to be a donation to the cause, and the actual running part an option.
Many first-time runners were openly impressed by the tag timing technology – having never seen it before, and I spent some time before, during, and after the race explaining how it all worked. Bigger events with a longer history are full of world-weary athletes who just want their times available instantly.
Once again, the race was won in smart fashion by Jason Keane – his third win – but the female winner was a surprise – German visitor Sarina Blumentritt (5th overall), getting a good look at traditional Australian fete culture.
And what a fete it was! Stalls and attractions for miles, with some daredevil rides including a roller coaster. This race timer went home with a bag full of baked and chocolatey goodies, and a lot of good memories.
Full results here.