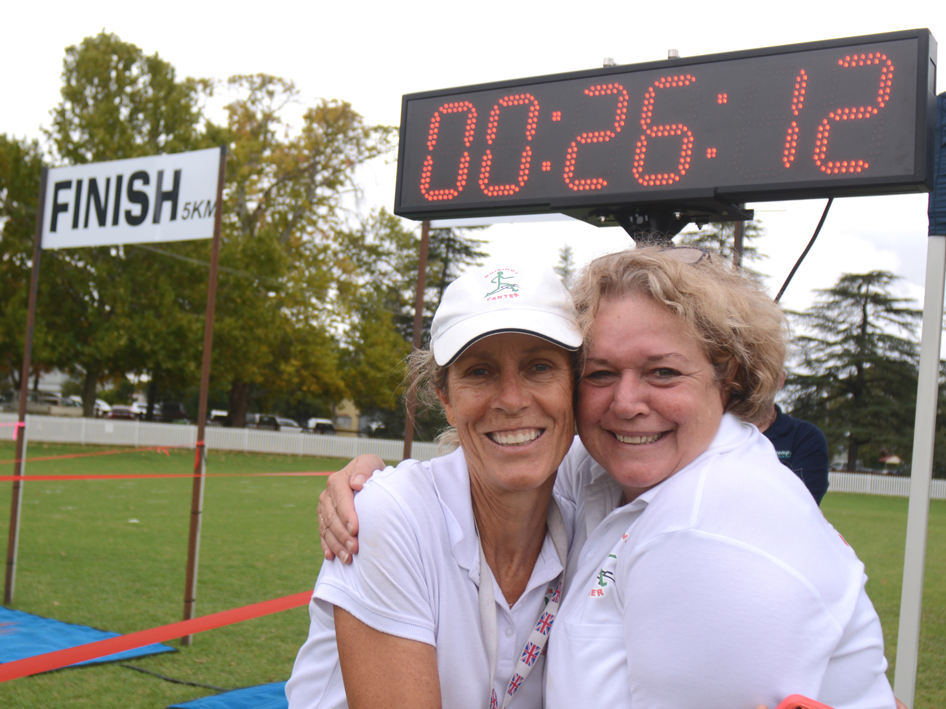 Quirindi Canter the Second
There are some races I do that are a real challenge, and keep me on the hop all day; and some that just unfold like clockwork, with everything just going so nicely I am actually a bit disappointed when it's all over. Quirindi Canter falls in the second category.
My second trip to Quirindi saw the whole event threatened by heavy rain – not a totally unwelcome event in this part of the Liverpool Plains – but as it happened, I again played the role of Rain Stopper. It rained heavily the night before the race, but race day itself was cloudy, cool and still. A perfect day for running.
The organisers this year had added a Charity Bike Ride to the mix, and also online registration for the first time. I was secretly concerned that both innovations would rob the event of runners – some people are opposed to entering races online, but I needn't have worried. There were plenty of online entries, but once again it was on the day when people came out of the woodwork to join the fun.
As I have mentioned elsewhere, there is a high standard of running and athletic ability in this part of NSW, and again some good performances in both the 10km and the 5km events. But it was in the community events that Quirindi definitely shone – the Dash for Cash on grass and the Relay event for teams of four which reminded me strongly of the picnic events I attended as a child, where community spirit is strong and no-one really cares how good a runner they are.
Once again, the organisers and community welcomed me and showed me great hospitality, with cake and slices, BBQ sausages and even a beer or two when the day was done. I even had so much help packing up my gear that it was done before I even knew it. In fact, I had a much easier day than the poor soul in the horse suit …
Full results here.
Photo © – Sally Alden Photography