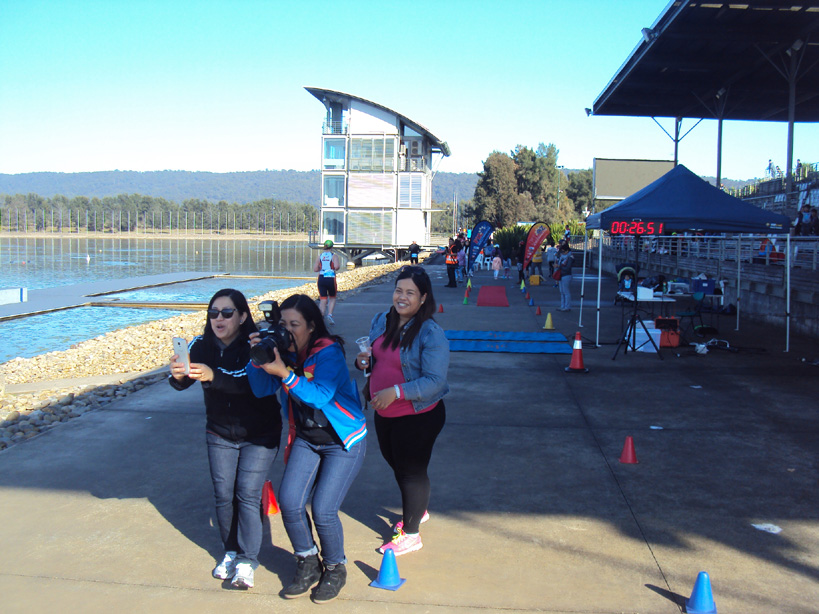 Fun and Fitness, Filipino-Style
FilOz Triathlon Club is a brand-new tri club in the Western Sydney area. It was founded by, and for, Filipino ex-pats living in Australia, but is open to everyone with a love of multisports, and their intention is to open up their racing to all comers.
Their first ever race took the form of a duathlon, and was raced at the Sydney International Regatta Centre at Penrith, a popular venue for Sydney Tri Clubs and the scene of the hugely successful Nepean Triathlon.
As is their style, no expense was spared or detail overlooked to make the FilOz's first race an outstanding success. Each finisher received a medal, there were trophies down to third place for each age group, bike seatpost stickers and helmet stickers added that professional touch, and there was even a guard of honour of (very loud) Harley-Davidson motorbikes to lead off at race start. Not to mention Miss Filipino Australia handing out the trophies, complete with sash and six-inch heels.
The organisers were very happy with the way the race panned out on the day, and there were a lot of happy racers as well. There were some valuable lessons learned about staging a big race, but it was mostly in the details, as the over-arching race structure worked well, and the venue is ideal.
These guys have a lot of fun and are serious about their fitness too. Keep an eye on their website for upcoming races and be sure not to miss out.
Full results here.