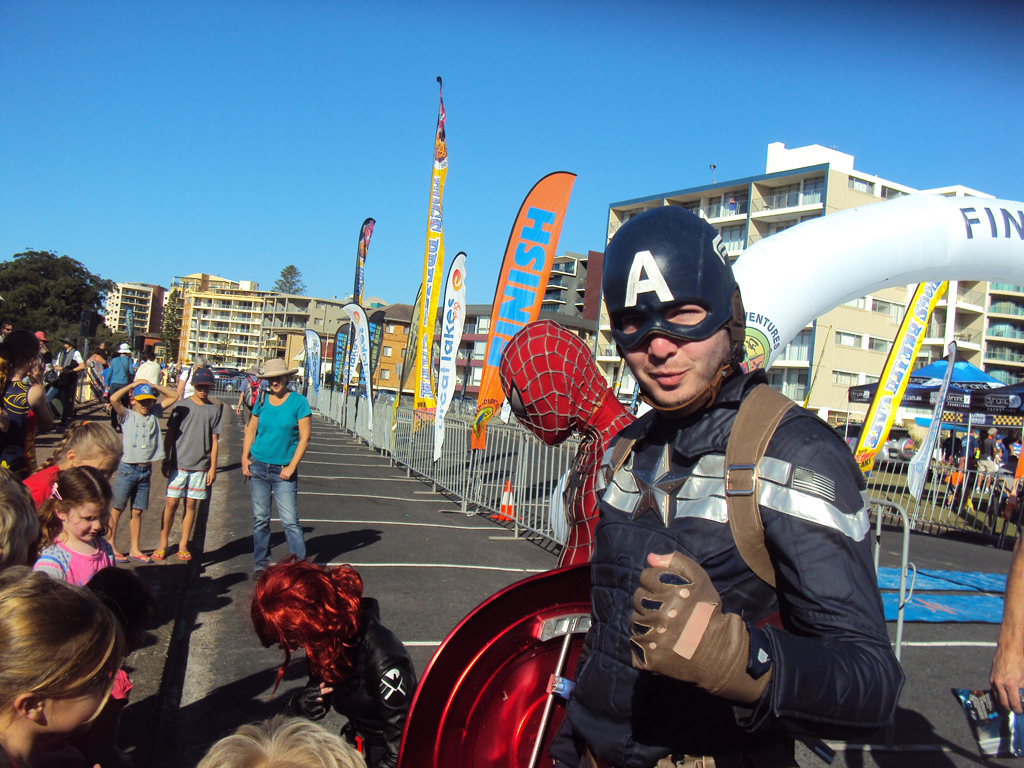 Forster Adventure Race 2015
I'm loving how this race is evolving into one of the must-do events amongst adventure racers. Last year's race attracted some fine overseas racers and some really gun teams, this year saw some of the best Australian racers, including eventual winner James Pretto. Significantly, it was the first time for ages that an individual crossed the line ahead of all the teams.
The course was virtually unchanged from last year – organisers relying on Mother Nature to provide the variety, and she didn't let them down, with swollen creeks and lakes, and a generous helping of mud, plus some fairly serious surf to negotiate right from the start.
The biggest growth in this year's event came with the kids – the Junior Spirit back after a year's absence was totally oversubscribed, and event organisers had to turn kids away who chanced their hand on getting on the day entries. Hundreds of kids, postcard weather, and some superheroes egging on the competitors – finish line chaos.
Once again we used teams of volunteers to time the intermediate splits which were all over the countryside. The major change this year was the provision of a spotter split mat, with a large LED TV for the commentator to call finishers up the chute a la Ironman. Was a great success, although the big screen attracted rubberneckers and finishers asking about their times, not realising the timing point was 50m 'thataway'.
In short, a long but rewarding day especially after attending registration the night before and also the swim start with 'Lite' timing setup and mats, but a really enjoyable race to work, with the extra attraction of being a local engagement.
Full results here.