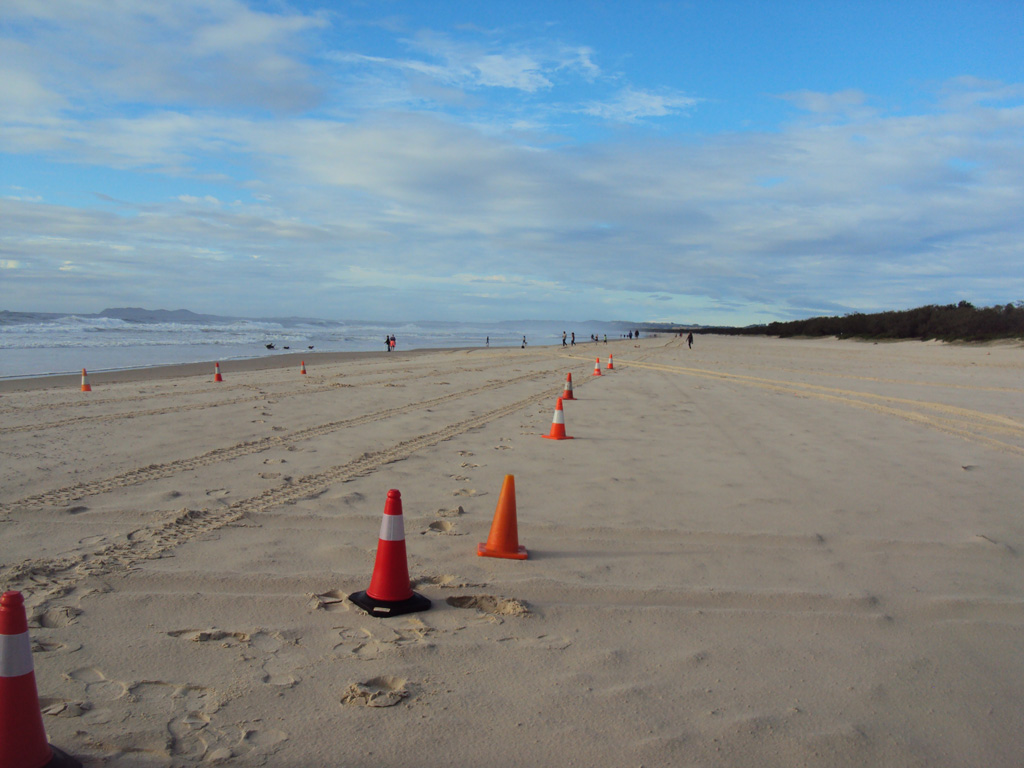 Byron to Brunswick Heads
Now, here's a beach run with a difference – a 10km point-to-point run from Byron Bay to Brunswick Heads. Intrigued? Read on …
A part of the world more famed for lounging around and doing nothing, yet there is a very active community in the Byron Shire who run, ride and workout to their hearts' content. There are also some very quick runners as the results of this race testify – and no race records this year.
Competitors are ferried by bus to the start line at Byron, and left to their own devices to make their way the full 10km North along the beach to Brunswick Heads main beach, at whatever pace they like. Most ran.
The entire race setup was on the beach, so fortunately it was a mild day with a light wind, otherwise a tent would have been impossible. To keep out of reach of the tide, I set up above the tide mark, meaning the competitors had to run across the soft sand to the finish chute – not the most popular section of the race after the nice hard sand all the way from the start line.
Some wonderful support from Brunswick Heads SLSC – including ferrying my gear to the finish area in their AT vehicle, and a well-run event by Damian of Step Into Life Byron. If not for the monsoonal rain overnight, the event would have been well-subscribed. As it was, a perfect day for it.