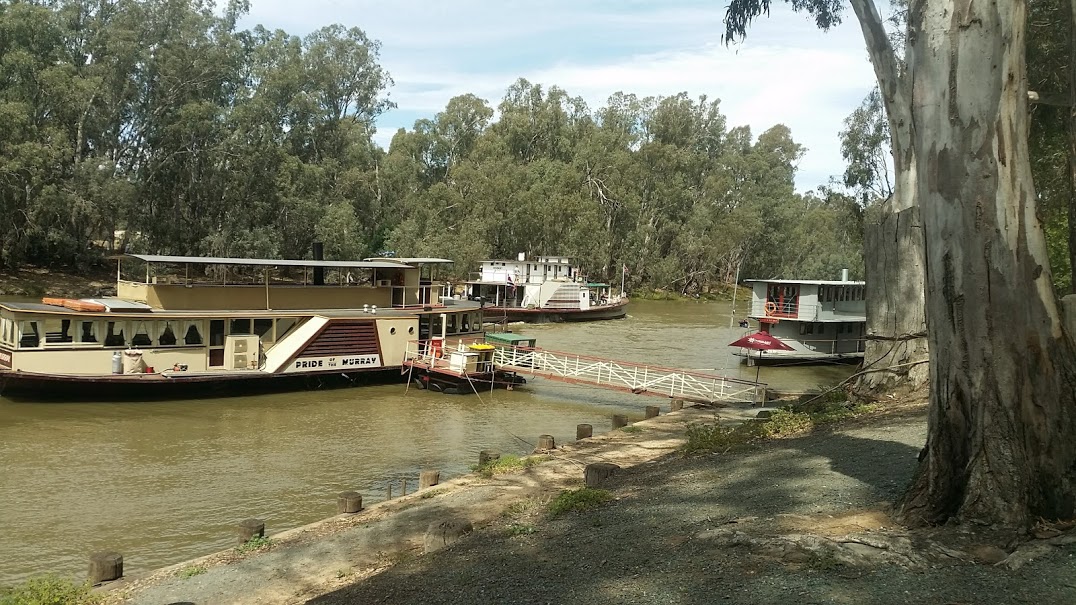 Sweat Versus Steam
Every now and then, a timing job comes up that is so appealing that it is impossible to turn down.
One such job is the unique Sweat Versus Steam foot race in Echuca, Victoria. Competitors in a 12.5km event race an authentic 100-year-old, wooden hulled paddlesteamer along the Murray River in an out and back course, vying to not only win the race, but to beat the boat home.
Echuca is an historic river port town on the NSW/Victoria border, famous for its fleet of restored vintage paddle steamers, all of which operate daily cruises carrying tourists on trips up and down the Murray. The oldest of the boats (at 108 years) is the PS Pevensey, but it has always proven hard to beat on the day, with only a handful of runners coming home before her. This year was no exception, with only nine 12.5km runners making the cut.
Included in the day is a 5km event, which drew a huge amount of competitors from the local schools community. The organisers recognise this fact, and award several prizes to the schools that compete.
Now in its 20th year, the event is proving to be very popular with runners from all over Victoria, as well as interstate. It has strong local sponsorship, and figures large in the many attractions that Echuca has to offer. The town is really in two parts – with the historic downtown section complete with pioneer village and traditional buildings, and the new bustling commerce/light industry section further South.
Happy to say the organisers were very pleased with the outcomes, and I am already looking forward to next year's event and the return trip to this beautiful part of country Victoria.